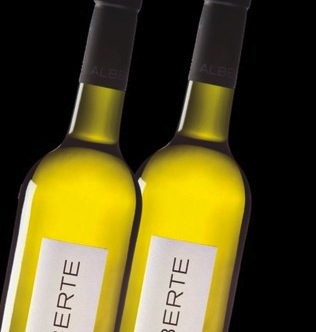 Fantastic wines from Spain should always be celebrated… non more so than the superb wines coming out of Galicia.
Much press coverage recently led us to think we should draw more attention to some of the fine bottles currently in stock at Vin Neuf.
Our WINE OF THE MONTH is Alberte Treixadura Ribeiro 2012, currently looking worth every penny at £14.25
This is 80% Treixadura and 20% Albariño. Hand-harvested in 15 kg baskets with rigorous selection in the winery. Pale bright yellow colour with greenish reflections. Intense aromatic nose predominantly of a fruit character, peach, citrus, pears, but also delicate, floral aromas. Lovely freshness on the palate, balanced acidity.
Very enticing, a wine that invites you to take another glass…