The Vin Neuf Family
Vin Neuf Limited, launched in April 2002, and is a family run independent wine merchants supplying to the restaurant trade as well as retail customers. July 2006 saw the opening of our first retail shop in Stratford-upon-Avon. The shop benefits not only in being positioned in the centre of the town but we are fortunate to have a unique cellar and tasting forum. For those of you who are unable to visit the shop but like the look of our wines, we hope you use this new look webshop launched in December 2013.
James Richards
Manager & Wine Buff
Started in the wine trade in 1995 for Wine Bin Ends, a small independent wine merchants based in Cambridge.
It was during the year spent working for them, that James's love of wine emerged. Several years elapsed before the birth of Vin Neuf in 2002 and by 2005 James obtained a WSET diploma from Coventry University.
Olivia Richards
Retail Manager
Olivia manages retail sales and all local deliveries. Currently studying the family WSET books, her wine knowledge continues to blossom!
Olivia has an excellent palate and is invaluable at trade tasting events.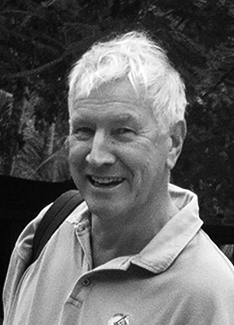 Paul Richards
Wine Taster
The senior Richards family representative, now semi-retired, is nevertheless a key member of Vin Neuf wine merchants.
When not travelling in these exotic climes, he is found on the stacker truck late at night unloading lorries at our Warehouse.
Lynn Fairbairn
Retail Assistant
Lynn, one of the fledgling members of the Vin Neuf team, jumped at the chance of supporting the Richards family with wholesale deliveries and retail sales.
Her background is in acting and Customer Service training – and she is extremely proud to be working with undoubtedly the finest vintners in Warwickshire. Lynn hails from the North East so you may hear her dulcet tones when she gives you a call or when you pop into the shop; you will always receive a warm welcome.
Louise Taylor
Business Development Manager
Louise fully joined the Vin Neuf team in Jan 2017 with a view to looking after and acquiring new trade accounts. Louise gained experience and qualifications in the wine industry 15 years ago and has relished the chance to restore her knowledge and taste the delights Vin Neuf has to offer!
On a Friday night Louise may be found with a large glass of hearty Rioja… or enjoying a little creamy goats cheese with a beautiful Sancerre.
Jonathan Fletcher
Retail Assistant
Jonathan has been a member of the Vin Neuf team for over 8 years. Since joining, Jonathan's passion for wine has only increased, and in 2014 he obtained WSET Level 2.
Jonathan uses his knowledge to explore exciting wine and food pairings, in his work as a private chef. Jonathan's favourite wine changes daily, but always enjoys a cold glass of rosé from Languedoc-Roussillon as an apéritif.

The independent wine trade in Britain continues to grow, and although our consumption per capita is still no way near that of our French cousins.
We in the UK are showing a healthy increase to drinking less but better quality wines. (All things are good for you in moderation so please drink our wines responsibly!)
The high street nowadays has numerous wine retailers generally stocking the same wines, as well as the ever-growing supermarkets, and together they account for the largest proportion of the total UK wine sales.
However, in our opinion, although the range available on the high street has greatly increased there are still many homogeneous wines and far too many branded wines.
Vin Neuf strives to offer more a interesting and carefully selected range of wines, many of which are not necessarily more expensive. Although we maintain our love for wines from Southern France we also have a very healthy portfolio of other wines from around the globe, with more than 450 wines to choose from.
We are always very happy to hear of wines you like and where possible will source them for you and even stock them.
You may not recognise the names of all the wines listed but we hope you will trust our judgement and advice. Ultimately, we do hope you enjoy our wines as much as we have in selecting them.
James Richards