Make Valentine's Day even better!
It's a welcome return to Vin Neuf of Billecart Salmon champagnes… and just in time for Valentine's Day.
With Brut, Brut Magnums, Brut Rose and Vintage 2006 – our latest offer is unmissable!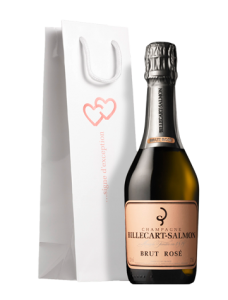 ---
For any 75cl bottle of Billecart Rose (rrp £60) or Billecart vintage 2006 (rrp £69) you'll receive one bottle FREE of 37.5cl Billecart Brut Rosé (rrp£30)!
---
*Please note: we have limited availability and max allowed is1 bottle per person.
Our other great Valentine's Day offers include:
Dolce Colline Spumante Rosé rrp £8.95 Now £7.95
Passion Has red lips. Now £14.95
Lallier Brut Reserve Champagne NV rrp £28.50 Now £25.00