Explore Vin Neuf - Independent Wine Merchants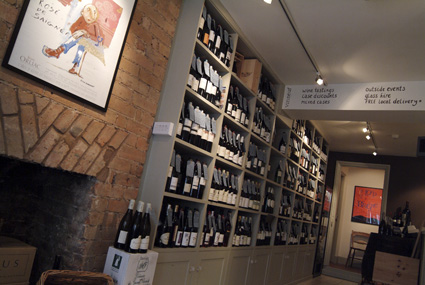 Based in Stratford-upon-Avon, Vin Neuf is family run independent wine merchant; with an interesting and carefully selected range of wines.
We specialise in wines from the Languedoc-Roussillon – and neighbouring regions. We also have an extensive portfolio of other fine wines, champagnes, ports, sherries, whiskies and gins from around the globe.
Whether you need a bottle for a mid-week drink, a special occasion, corporate event or wedding… or perhaps you are in the restaurant trade, then the Vin Neuf family can help.
Our aim is for our wine shop to be your first-stop for inspiration, experimentation and, above all, enjoyment of our range of wines.
Please do pop in and browse, or 'click and collect' an online order. Online we can deliver across the whole of the UK, and locally we also offer wine tastings and wine courses.
Whatever you're after, we'll always provide help & advice in person, by phone or through our 'chat' service here on the site.
The Vin Neuf Family